Help us help the community by participating in Boxing Out Hunger.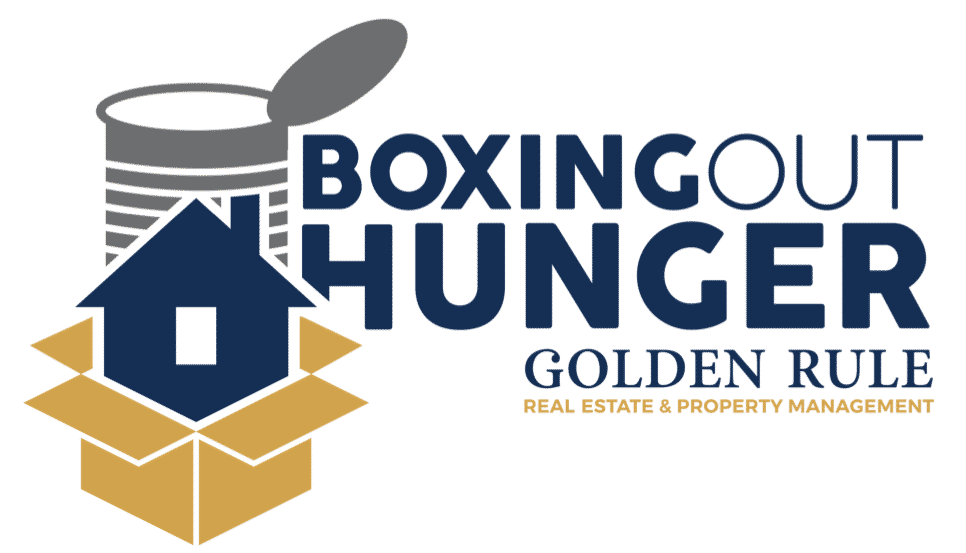 Most of us take for granted the knowledge that there is food waiting for us at home every single day. If we never worry about our own food, we never stop to check if our neighbor has enough.
There are people in our community who don't have enough to eat, aren't sure if they'll be able to eat tomorrow, or aren't sure if their whole family will have food. These people are our neighbors.
As neighbors, we truly strive to live by "The Golden Rule" and we think no child or adult should suffer from hunger. Everyone should have the basic access to food, and we want to help pay it forward by helping others pay it forward.
If you're a Golden Rule resident, as you pack up your home to move, simply leave any food in your pantry that you will not be bringing with you. Send us a note at service@goldenrulerealestate.com, and we'll take it from there!
We can accept any of the following types of food:
Canned Goods
Dry Goods (rice, beans, pasta, etc.)
Boxed Foods (Hamburger Helper, macaroni and cheese, etc.)
For every pound of food you leave for donation, we will match it – pound-for-pound.