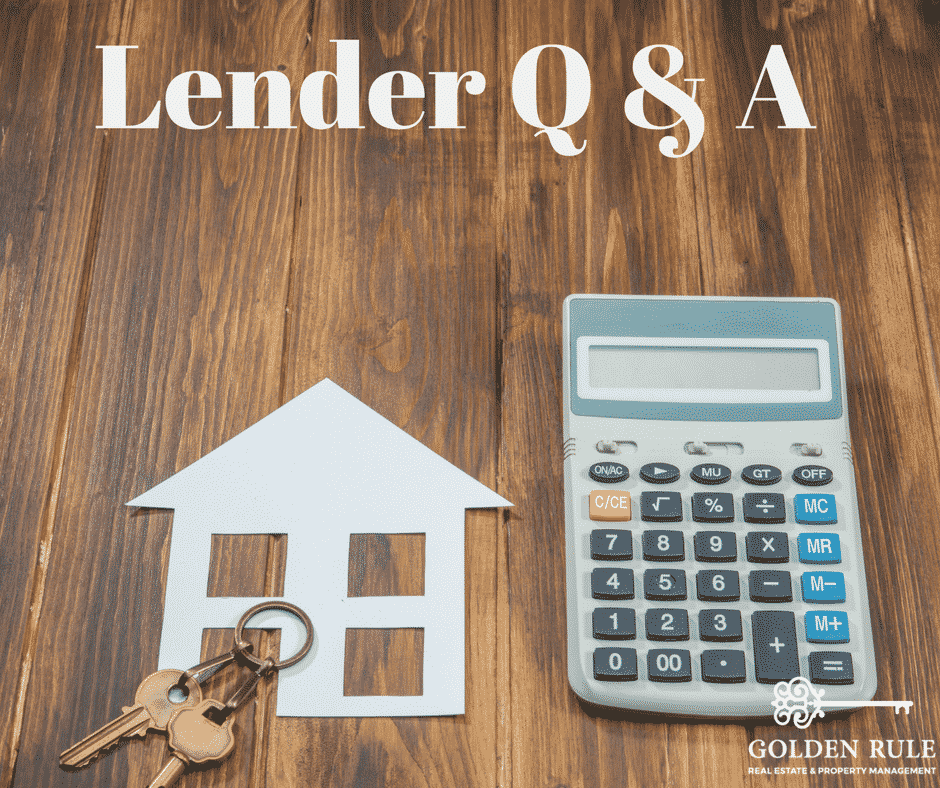 The lending process to buy a home for many can be confusing at best and convoluted and frustrating at worst. There are a lot of misconceptions about debt and the lending process.  We asked a local Lender, Brian Goldman with Leap Mortgage, to peel back the layers on some of the most common questions we hear.
What's the deal with having to have credit (debt) in order to get more credit (debt)? Wouldn't a bank prefer a person who pays everything in cash and has no debt?
Great question. One of the major determining factors for an underwriter to make a decision on a loan is current and previous credit history. It is important to display good spending habits with a balance between installment and revolving debt. To maintain a higher score, you need a good mix of different kinds of debt mentioned before, have your revolving debt below 30% of the limit and also to leave a small balance on revolving debt and don't pay them to a zero balance every month.
What really are the big differences between all these different lenders, mortgage brokers, big banks etc when it comes to home loans?
To obtain a residential mortgage loan you can go to Big Banks, Credit Unions, 800 Lenders, Mortgage Brokers and Direct Lenders. Everyone has the same basic product offerings aside from the Credit Unions that may have some portfolio products with higher down payments and rates for very niche situations. The main difference is going to be the service to rate combination. With a Big Bank you will get a standard market rate, but the customer service can tend to be lacking b/c once you are in the loan process you are strictly a number and the loan officer that started the transaction really has no control or say how it will go. Credit Unions are great for the local community and again offer portfolio options, but also they usually do not have your government loans (FHA, VA and USDA). 800 lenders and brokers will probably offer the best rates someone can get, but the customer service can be lacking sometimes mainly b/c 800 lenders do not care about the real estate relationships and mortgage brokers are really just middle people between the buyer and actual lender and unless they have long standing relationships with the account executives from that lender then it cannot be a great experience. The direct local lenders are usually your best option in my opinion because they have all the products, great rates and usually their loan team all work for the same company and realize the importance or relationships. At the end of the day shopping is advised, but don't just take the lowest rate and fees because if that person can't get it done then you can lose your deposit money, inspection fees, survey fees and appraisal fees.
What are the top 3 questions I should ask a lender when I am shopping multiple lenders at one time?
Can you explain your process, Can you provide me an estimate in writing, can you speak with your underwriters, When is the appraisal ordered, when do you issue a closing disclosure, Can I meet with you personally if I have questions, can I text/call you after hours, do you have a team you work with in case I can't get a hold of you……….you pick! LOL
What documents should I plan to have ready to show a lender?
When you are being pre-approved you should at least have a recent paystub to present to your lender for income verification and if you are self-employed you would need to provide 2 years of personal and business tax returns. Although, if you are looking to buy a home soon you should really get all of your documentation ready and that would be: Driver's license, 30 days most recent paystubs, 60 days most recent bank statements, 2 years W-2's and 1099's and 2 years of tax returns. If you own any other homes you would have to supply a recent mortgage statement, homeowner's insurance declaration page and any Home Owners Association payment info.
Is there one thing you wish every client knew ahead of time? Or one thing you wish you could say to each client?
If a buyer could do one thing is to have your assets together in one account that does not have too many transactions or money moving from other accounts. The biggest pain for most people can be having to source where all the money for the home purchase would come from and so if you have one liquid account where the money is and that is where the deposit for the contract comes from it would probably make for a much smoother time.
What questions do you have about the lending process that we didn't answer? What do you need help with? Email us at service@goldenrulerealestate.com or leave us a comment here and we can help! Please share this post if you found it helpful.
You can contact Brian Goldman with Leap Mortgage at brian@leapmortgage.com or 352-275-9988, their website is https://leapmortgage.com/